French Version

Italian Version

English Version

German Version
Spanish Version




THE SAD SMOKY MOUNTAINS & skyscrapers
& OLYMPIANS
>> the end if we don't CLIMBstand UPfor <<
A CIVIL ACTION AND A WORK OF ART

Wednesday, August 13, 2008 Last Update 14:30 PM CET
TAKE A SMOKE SIGNAL AND COLOR THE SKY RED

After SSM&S
WHO WILL BE THE SAD-SMOKY-MAN ?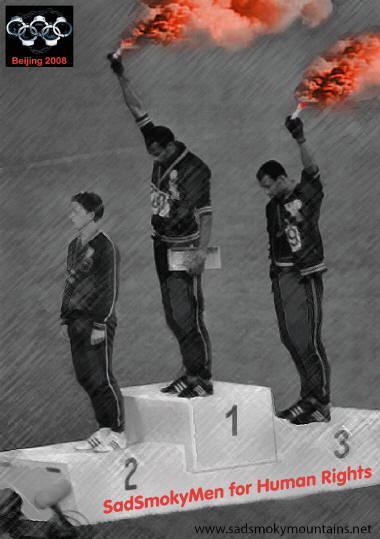 OLYMPIAN? TAKE A SMOKE SIGNAL AND COLOR THE SKY RED!

[ JPG FILE ] - [ PDF FILE ]

UN EPILOGO ORDINARIO O STRAORDINARIO PER LA NOSTRA GRANDE OPERA CORALE?
Invia a tutti gli amici di SSM&S questa mail con oggetto: Uomo Olimpico >> DA CONSEGNARE AGLI ATLETI
[-: potrebbe diventare l'immagine "definitiva" della nostra azione, sia essa resti un concetto o diventi realtà :-]

caro Uomo Olimpico,

in questa Olimpiade, in questo momento storico, nel 60° anniversario della Dichiarazione Universale dei Diritti dell'Uomo, accendi il tuo cuore e tingi il cielo sopra il tuo podio con il colore della vergogna-tristezza-indignazione. Il mondo e troppi uomini soffrono per ciò che tu rappresenti. La libertà, oppressa dal limite.

Solo così lo sport aprirà gli occhi alla politica. L'economia non sarà più un valore olimpico. La tua forma corrisponderà alla sostanza. Lo sport sarà ciò che vorrebbe e dovrebbe essere. Un confronto leale con l'altro da te, il tuo limite.

Altrimenti continua a "per-formare" per te stesso, rinchiuso dentro al recinto della tua illusione. Quella di essere un uomo libero, grande, onnipotente, salito sul tetto di un mondo che non è quello in cui vivi, ma costruito a tua immagine e somiglianza per sostenere la tua personale illusione. Dimentico di ciò che ti è intorno, blindato dentro a una casa (oikos), economo fine a se stesso.

Non lasciare che i Giochi Olimpici di Pechino siano ricordati come un recinto.
Illusione collettiva di libertà.

Prendi un fumogeno e tingi il cielo di rosso.

Firma del mittente
Xxxxx Xxxxxxx
HRA member of www.sadsmokymountains.net

>> in allegato foto SadSmokyMen >> [ JPG FILE ] - [ PDF FILE ]

invia in Cc anche a frontedellacultura@libero.it

An ordinary or extraordinary epilogue for our great choral work?
>> English version here <<
A poche ore dall'azione, moltissimo materiale - foto e video - è già arrivato nel nostro archivio da tutto il mondo (Australia, Nuova Zelanda, America, Africa, Europa, Grecia, Irlanda, dall'Italia intera...). Gli aggiornamenti ufficiali inizieranno da lunedì 18 agosto.
[ Alberto ringrazia sinceramente tutti per la straordinaria partecipazione. Sarà assente per tutta la settimana prossima ]
[ Alberto sincerely thanks everybody for the extraordinary participation. He will be absent in the next week ]
Di seguito alcune anticipazioni.
Here some anticipations.

MORE THAN 130 MOUNTAINS AND CITIES IN THE WORLD
Gisborne - New Zeland




Brett Mead



Paris - France


Alberto Peruffo

New York

- Usa




Mount Everest Team



Vicenza - Italy


Alessandro Pianalto

Croagh Patrick - Ireland


Tom Gallagher

Cremona - Italy


Igor Pesce

Venezia - Italy


Cristina Romieri

Punta Dimai - Italy


Cristina Bacci

Monte Verena - Italy


Centro Diritti Umani - UniPd

Verona - Italy


Davide Chiari

M. Maroon - Australia
Nadia Wood

Somewhere in Iceland


?
Alberto Peruffo & friends in Paris:
[ see the photos page * download hi-resolution photos by Leonardo Tommasin ]
[ NEW!! PRESS RELEASE 08 Agosto - COMUNICATO - ITA ]
[ PRESS RELEASE 07 Agosto - COMUNICATO - ITA ]
DEAR PARTICIPANTS
PLEASE SEND PHOTOS AND VIDEO FILES
ONLY
TO THIS EMAIL:
sadsmoky@antersass.it
New York - Red Torch For Tibet banner flies over Manhattan
FANTASTIC PERFORMANCES OF EXWEB CREW
"Hundreds of people lined up in Battery Park waiting to board the ferry to the Statue of Liberty," reported New York Times. "At first, very few noticed a small airplane circling the statue, towing a banner that read, "Red Torch for Tibet."
Per tutelarvi nelle vostre azioni cittadine stampate e mostrate questo semplice foglio
to defend your city actions print and show this simple sheet
IN PEACE AND SILENCE
WE ARE HRA
HUMAN RIGHTS ARTISTS
WE RESPECT PEOPLE AND THINGS


WE BORROW ONLY A PIECE OF
SKY
Italian Version

English Version

>> ENTER LISTE/LISTA/LIST/AUFLISTUNG FINAL IGNITION <<
TAKE A SMOKE SIGNAL AND COLOR THE SKY RED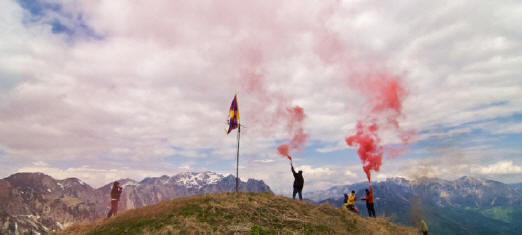 ! L'8 AGOSTO 2008, ORE 13, DOVUNQUE TU SIA, QUALSIASI COSA TU FACCIA, LAVORO O VACANZA, ACCENDI UN FUMOGENO E TINGI IL CIELO DI ROSSO !
! On August 8th, 2008 at 13:00hrs, wherever you may be, whatever you may be doing, may it be work or play, light a smoke signal and dye the sky red !







THE SAD SMOKY MOUNTAINS
& skyscrapers
>> the end if we don't CLIMBstand UPfor <<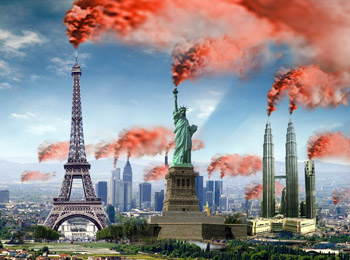 A CIVIL ACTION AND A WORK OF ART
conceived and directed by Alberto Peruffo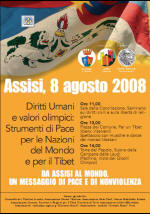 fumogeni nautici consigliati per grandi effetti: VULCAN or BOETTA
we recommend the above floating smoke signals for big effects
:-[ click hyperlinks and images to see more ]-:

8 AUGUST: FINAL ACTION
IGNITIONS IN THE CITIES AND ON THE MOUNTAINS
READ the PLEA/APELACION/APPEL/ANRUF/APPELLO
French Version

Italian Version

English Version

German Version
Spanish Version

THE NIGHT BEFORE
SAD SMOKY MOUNTAINS & SKYCRAPERS
light a CANDLE for TIBET
on 7 August 9 pm (local time zone)


OUR BEST WORLD FRIEND
www.candle4tibet.org
a social network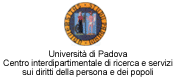 >> ESPONI LA BANDIERA DEL TIBET <<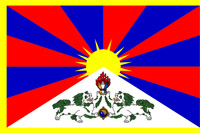 una campagna di
ASSOCIAZIONE ITALIA TIBET
[ ENTER PRESS PAGE: PRESS RELEASES, PRESS REVIEW, IMAGES & MORE ]


New web pages dedicated to SSM
[ planetmountain - ITA ] [ ESPN - New York USA ] [ YNET - Tel Aviv ISRAEL ] [ WIKIO - ITA ] new

[ PER LA PACE - ITA ] [ LAOGAI - ITA ] [ GIOTIBET - ITA ] [ KORAZYM - ITA ]




Expedition Cordillera Blanca 2008 - C.A.I Sezione di Bolzaneto [Genova - ITA ]

[ DOVE VA L'ALPINISMO ITALIANO - intraisass ITA ]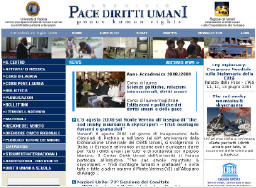 the 22th July Cover of Centro Diritti Umani [ Padova - ITA ] new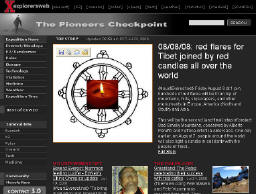 the 21th July Cover of ExplorersWeb [ New York - USA ]

[ CERCLE TIBET VERITE - FRA ] [ expressindia - INDIA ] [ tibet-cafe.net - alps EUR ] new

[ OROBIANS UNITED FOR FREE TIBET - grillomeetup ITA ] [ grillo news - ITA ] [ 2climb.com - ITA ] [ larioclimb.com - ITA ]

[ gripped.com - CAN ] [ tibet.ca - CAN ] [ phayul.com - USA ] [ savetibet.ru - RUS ] [ livejournal.ru - RUS ] [ vivereitalia.eu - ITA ]

[ climbing.com - USA ] [ urbanclimbermag.com - USA ] [ cslope.ru - RUS ] [ canberraclimbing.com - AUSTRALIA ]

[ altamonthagna.com - BRASIL ] [ outdoor-magazine - STUTTGART GER ] [ postimees.ee - ESTONIA ]

[ rosadeiventi - ITA ] [ velumvolitans - ITA ] [ kirikiri.ee - ESTONIA ] [ valdeforo.net - SPAIN ]

[ indymedia - ROMAITA ] [ arcoirs.tv - ITA ] [ mounteverest.net - NEW YORK USA ]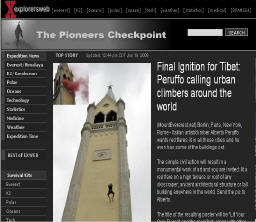 the 18th June Cover of ExplorersWeb [ New York - USA ]

[ VIVIMODENA - ITA ]


Il lancio dell'azione FINALE su

[ Newsletter participants first ignition ]

[ INTOtheROCKS ] [ INTRAISASSblog ]
>> FIRST IGNITION HOME PAGE WITH WORLD WEB LINKS AND SSM PICTURE OF THE WEEK+ VIDEO <<
>> ... to kindle the broken hearts of both mountains and men with the color of shame-sadness-outrage and bid food to those who resist... <<
>> ... accendere il cuore infranto delle montagne e degli uomini con il colore della vergogna-tristezza-indignazione e offrire alimento per chi resiste ... <<
French Version

Italian Version

English Version

German Version


<< préambulePROJET - preamboloPROGETTO - preamblePROJECT - vorredePROJECKT >>

>> ENTER LISTE/LISTA/LIST/AUFLISTUNG FIRST IGNITION <<

11 MAY: FIRST ACTION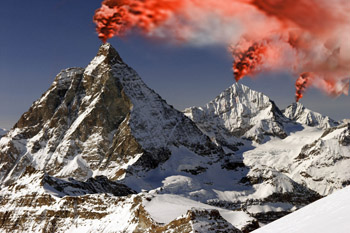 A CIVIL ACTION AND A WORK OF ART
NEW VIDEO
IL TRISTE CAMPANILE FUMANTE
>> MountEverest.net about this video <<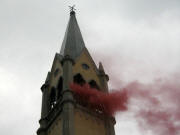 Il VIDEO di BOLOGNANO
L'INTERNAZIONALE FUMOGENISTA
The Wandering Cemetery meets The Sad Smoky Mountains
at the THIRD INTERNATIONAL FORUM - Bolognano, Abruzzo - Italy



The Wandering Cemetery meets
The Sad Smoky Mountains


i morti in guerra degli altipiani incontrano le tristi montagne fumanti
l'incontro tra due opere d'arte, tra due azioni civili
una conferenza-performance di Alberto Peruffo per lanciare l'azione finale

___________________________


PLEASE SEND PHOTOS AND VIDEOS TO sadsmoky@antersass.it
WATCH THE NEWS TV REPORTAGES

!! ETV 24: ESTONIAN TELEVISION NEWS ABOUT 11 MAY !!

>> TG3 NAZIONALE - MAY 11 2008 <<

>> TGR MONTAGNE - MAY 16 2008 <<

>> TGR REGIONALE ABRUZZO <<

>> TGR FRIULI V. GIULIA <<

SHORT NEWS

Sunday, 8th June, Piazza Duomo MONTECCHIO MAGGIORE [VICENZA] IL TRISTE CAMPANILE FUMANTE
Wedsneday 4th June ATENEO VENETO [Venezia] Final Ignition Official Press Presentation di Alberto Peruffo
Sunday, 1st June Malga Sorgazza [Lagorai]: new book of blog and anticipazions of the final ignition
25th of May: The Wandering Cemetery meets The Sad Smoky Mountains [Bolognano]
Post-ignition on the 17th of May on Suur Munamägi hill [Estonia]
Pre-ignition on the 10th of May on Forti di Genova by Roberto Pedemonte & friends
Pre-ignition on the 9th of May on Monte Rosa [Dufour, Lyskamm, Gnifetti, Ludwig, Parrot] by Alagna Alpine Guides
Pre-ignition on the 8th of May on Monte San Giorgio di Piossasco [visible from Torino] by Bici&Dintorni - Fiab Torino
SSM on the First Page of SZ [German Magazine]
Last Sunday SSM interview on RAI-RADIO1 [click and hear from 16'16'' to 20'36'']
Live Broadcast of Vicenza Hills 10th of May 19.00 l.t. and Altipiano di Asiago 11th of May 13.00 l.t. on www.ustream.tv
Pre-ignitions on the 4th of May on some Dolomites summits [Nuvolau e Monte Pore] + Extra Alps summits
The SSM on the Home Page of Comunità Tibetana in Italia
The SSM on the Home Page of Archivio Pace Diritti Umani [Peace Human Rights] - Padua University, Cattedra UNESCO
Ermanno Salvaterra on Mount Cervino with Peruffo's team - Romano Benet, Luca Vuerich & friends on Triglav
__________________________
Fattoria Artistica Antersass
Matterhorn photos Carlo Paschetto
graphic design Lorenzo Livio Sgreva Livio Sgreva
concept Alberto Peruffo
Wednesday, August 13, 2008 Last Update 14:30 PM CET